A Panorama of Life
The book of Proverbs in the Bible is much more than a collection of random proverbs.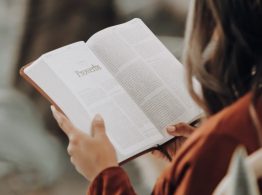 Some interesting aspects of Proverbs:
Complex literary techniques:

Concept layering
Perspective painting

Patterns help present meaning

Types of proverbs are used to help convey ideas

Written for both the novice and the master
Some Observations
The usual interpretation of Proverbs 10-29 is that each proverb is to be taken alone, and that if there is a context in the placement of the proverbs, it is simply circumstantial. After more than 4 years of study, I firmly believe that the proverbs are not to be taken only individually, but rather, they are the literary paint and color that Solomon used to paint his panorama of life, describing each area and time of life in great detail.
Here are 8 reasons that there must be significance to the order of the proverbs.
God is a God of order, and His word must have an order as well. I Cor 14:33,40
Solomon's own wisdom would not have led him to place his proverbs randomly. I Kings 3:11-12
Solomon himself claims to have "set in order many proverbs" in Ecclesiastes 12:9
The selection of proverbs – Solomon selected the proverbs for us in chapters 10-24 out of 3000 proverbs. 1Kings 4:32 – Some of his better proverbs were later collected into chapters 25-29.
There are duplicate proverbs, which there would be little reason for if there were no context to understand them in.
Through observation, it is easy to find cohesion between proverbs.
The very subject of wisdom is one that is designed to be studied and intermeddled with. Proverbs 18:1
The psychological argument – Ted Hildebrandt argues that wisdom is an exercise of the mind, and the order of the proverbs is intended to engage and challenge the intellectual reader.
Effort to Map the Proverbs
Although the purpose of the difficulty in finding the order of the Proverbs is intended for the intellectual study of it, it seems that so few pursue this exercise that it would be profitable to document the journey so that others can understand it in a more meaningful way.
As a result, I am pursuing an effort to map the proverbs. This map will make it easy to understand the conceptual progression of the whole book and make it significantly easier to understand.
Online Course
In order to communicate the depth of information I have uncovered in years of study, I have started working on building an online course to make it easier to grasp all of this information.
Here are some features of the course
Both text and audio formats will be available for each part of the course
Interactive resources and quizzes will be included for each lesson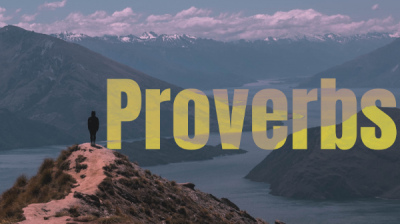 25 Lessons
Go at your own pace
Completely free
Track your progress